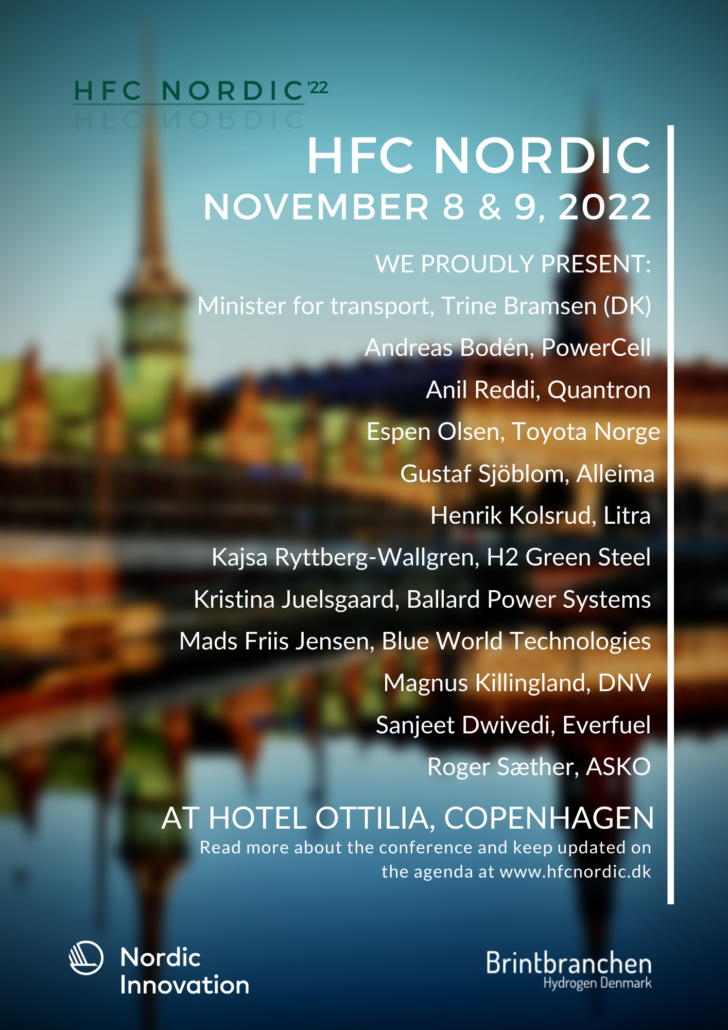 Last chance to register sig for participation in HFC Nordic 2022. The conference will be held in Copenhagen next week, November 8 – 9, hosted by Brintbranchen, Hydrogen Denmark.
HFC Nordic offers engaging presentations from leading OEMs and H2 technology providers and plenty of networking opportunities.
Register now, before we sell out!