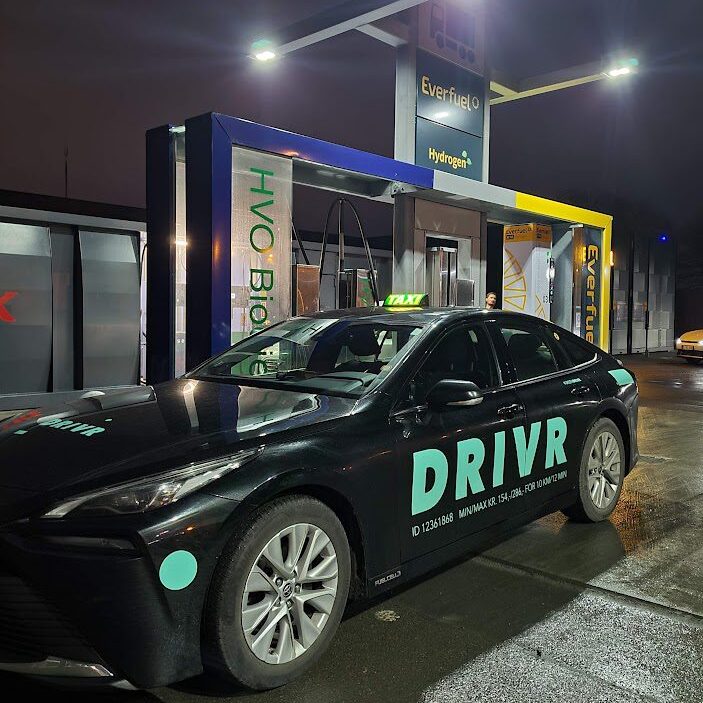 H2ME (Hydrogen Mobility Europe) project partners met last week in Copenhagen. On that occasion, the group visited the hydrogen refuelling station at Amager which is used by over 100 hydrogen taxis in the metropolitan area, pictured here.
H2ME is a flagship European project involving the deployment of HRS and FCEV across eight countries. It has received funding from the Fuel Cells and Hydrogen 2 Joint Undertaking (now Clean Hydrogen Partnership) under Grant Agreement No 671438 & No 700350. This Joint Undertaking receives support from the European Union's Horizon 2020 Research and Innovation programme, Hydrogen Europe and Hydrogen Europe Research.
For further details, see the project website.