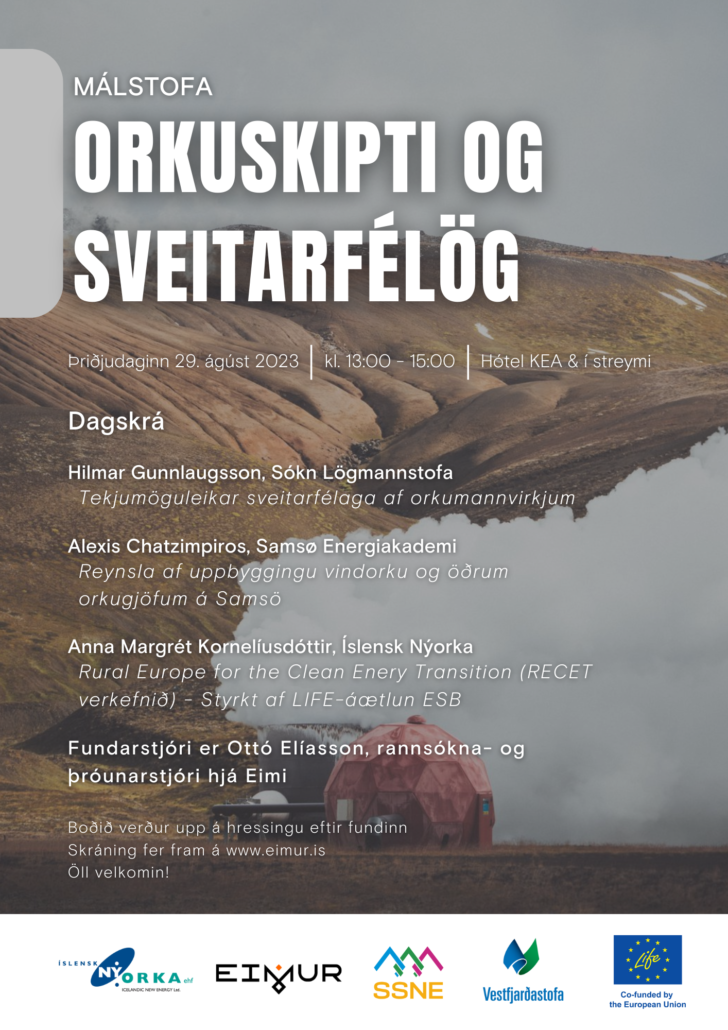 INE, Eimur, Northeast Iceland Development Fund (SSNE) and Westfjords Regional Development Office invite you to a joint seminar August 29, 2023.
The event, entitled Energy transition and municipalities, will be live streamed from Hotel KEA in Akureyri.
The event marks the launch of a three-year project to strengthen the capacity of municipalities and communities in rural Europe's to deal with the energy transition.
Interested parties can register for the event, attending in person or via streaming (Teams).
Guests onsite will enjoy refreshments following the event.
Register here. The event is open to all.